Hi Everyone,
I hope that you're all well.
I thought that some of you may be interested to know that I started a new club at the Aurora Public Library called Tech and Culture.  The aim of the club is to discuss new and emerging technologies and their impact on culture and identity.  Even though there will be some hands-on type activities, the main goal of the club is to elicit conversation around the existential and moral impact of technology on our day-to-day lives.  Here's the official poster from the library: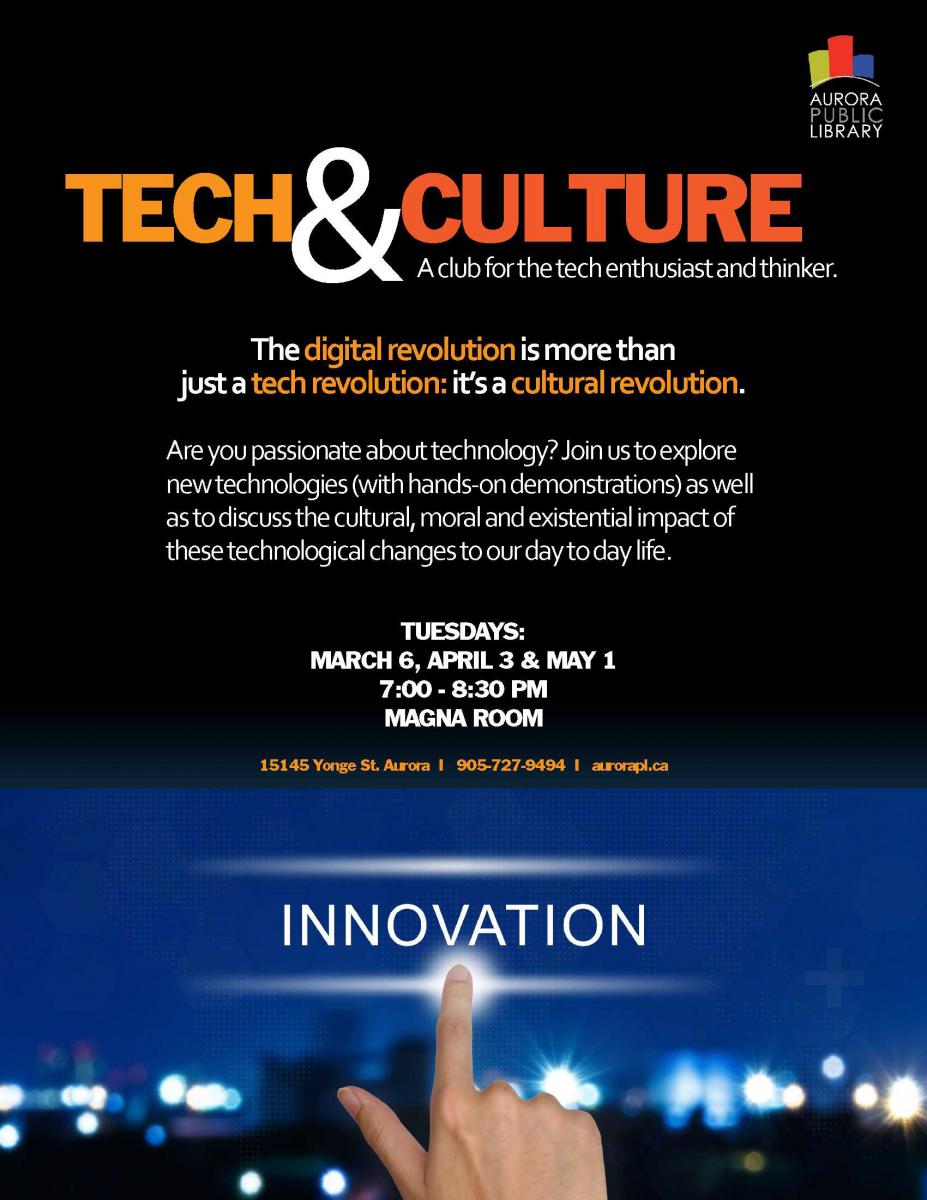 The next meeting will be tomorrow (April 3) between 7-8:45 pm in the Aurora Public Library's Magna Room.
Hoping to see some of you there.
All the best.
Ronen